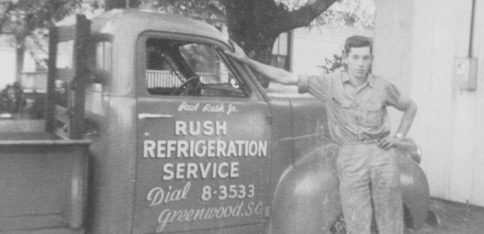 Rush Heating & Cooling has been owned and operated in Greenwood, SC for over 60 years.
Paul Rush Jr. had the desire to work hard to support his family and to make a living providing comfort solutions to Greenwood residents.
This tradition of providing quality service and products was passed down to his oldest son. Chip along with his wife Kristi, brother Ted, daughter Kayla and son-in-law Erik, and a great team of others, are continuing to grow this business in the Greenwood and surrounding areas. Although family owned and operated, we offer the same products and services as our competitors, just with that family feeling. We encourage you to continue to browse our site and see who we are and what great companies we partner with to provide you with outstanding quality and service.